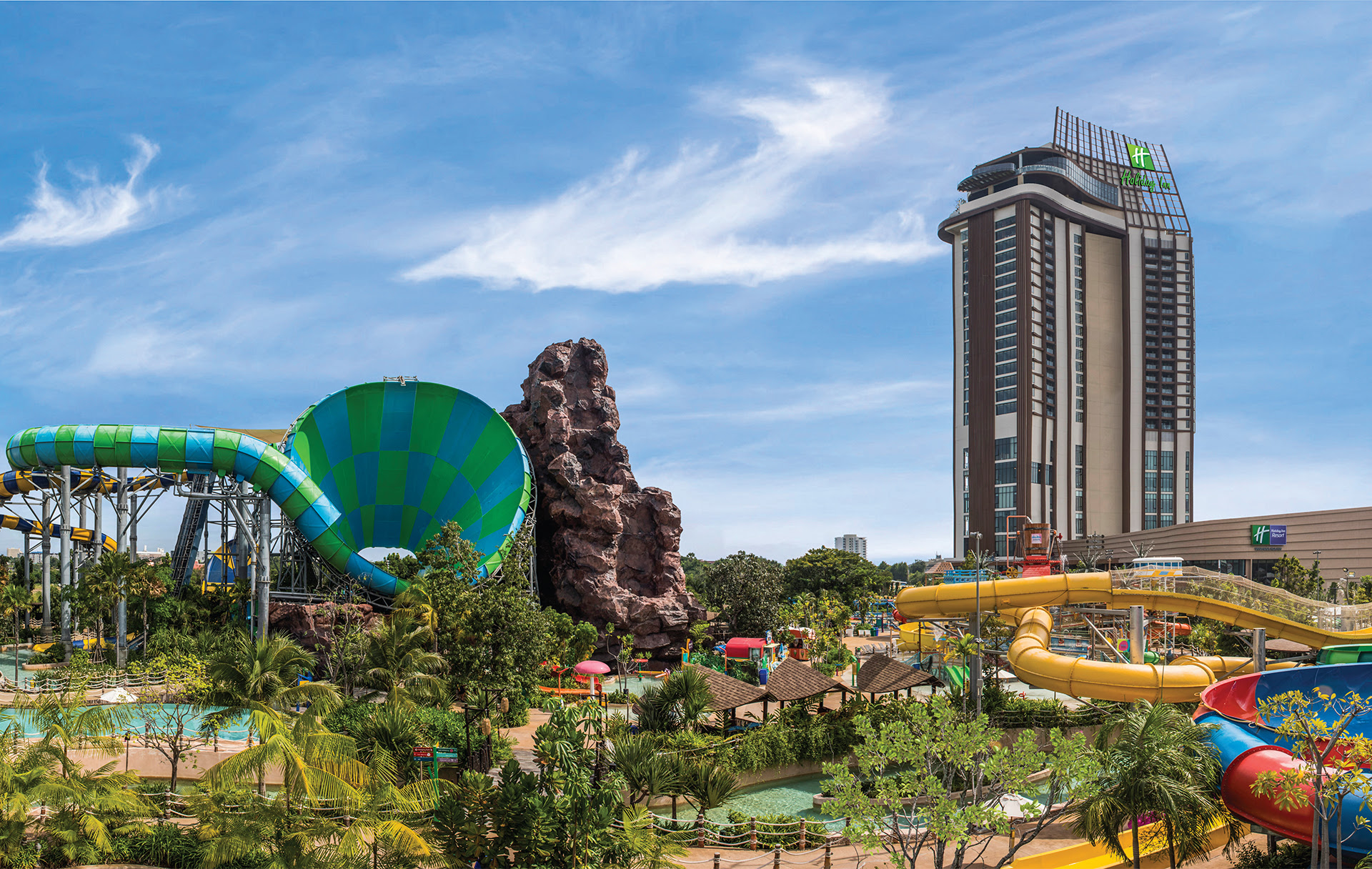 Holiday Inn Vana Nava Hua Hin has launched Thailand's first fully-integrated MICE experience, boldly claiming to have created a property capable of "hosting every variety of corporate function and social event in one destination".
This new coastal hotel, on Thailand's Gulf coast 2.5 hours' drive from Bangkok, features a collection of meeting spaces including a large pillarless ballroom that can accommodate up to 900 people, four modern function rooms for 50-100 guests, and a 15-person boardroom.
The staff at Holiday Inn Vana Nava Hua Hin are aiming to make this property the destination for a wide range of functions, such as large-scale corporate conventions, company retreats, exhibitions, seminars, training sessions, product launches, gala dinners and weddings.
But the fact that the hotel is integrated with Vana Nava Hua Hin Water Jungle, Thailand's leading water park; True Arena Hua Hin sports centre; and the Paradorn International Tennis Academy, gives Holiday Inn Vana Nava Hua Hin a unique point-of-difference.
True Arena Hua Hin is Thailand's premier sports complex with 11 tennis courts, two FIFA football pitches and many other state-of-the-art sporting facilities, allowing guests to enjoy a range of group activities. Meanwhile, the new Paradorn International Tennis Academy, which was created by Thai tennis legend and former world number nine Paradorn Srichaphan, provides an programme of coaching and training sessions.
In addition, on the 27th floor of the hotel, 110 metres above the ground, is the Vana Nava Sky Bar. This rooftop venue and glass-floored observation deck features a private function space for up to 100 people. Combined, this diverse collection of facilities and venues creates a fully-integrated destination capable of hosting any type of MICE event. Every meeting space is backed up by the latest audio-visual technology and professional support services.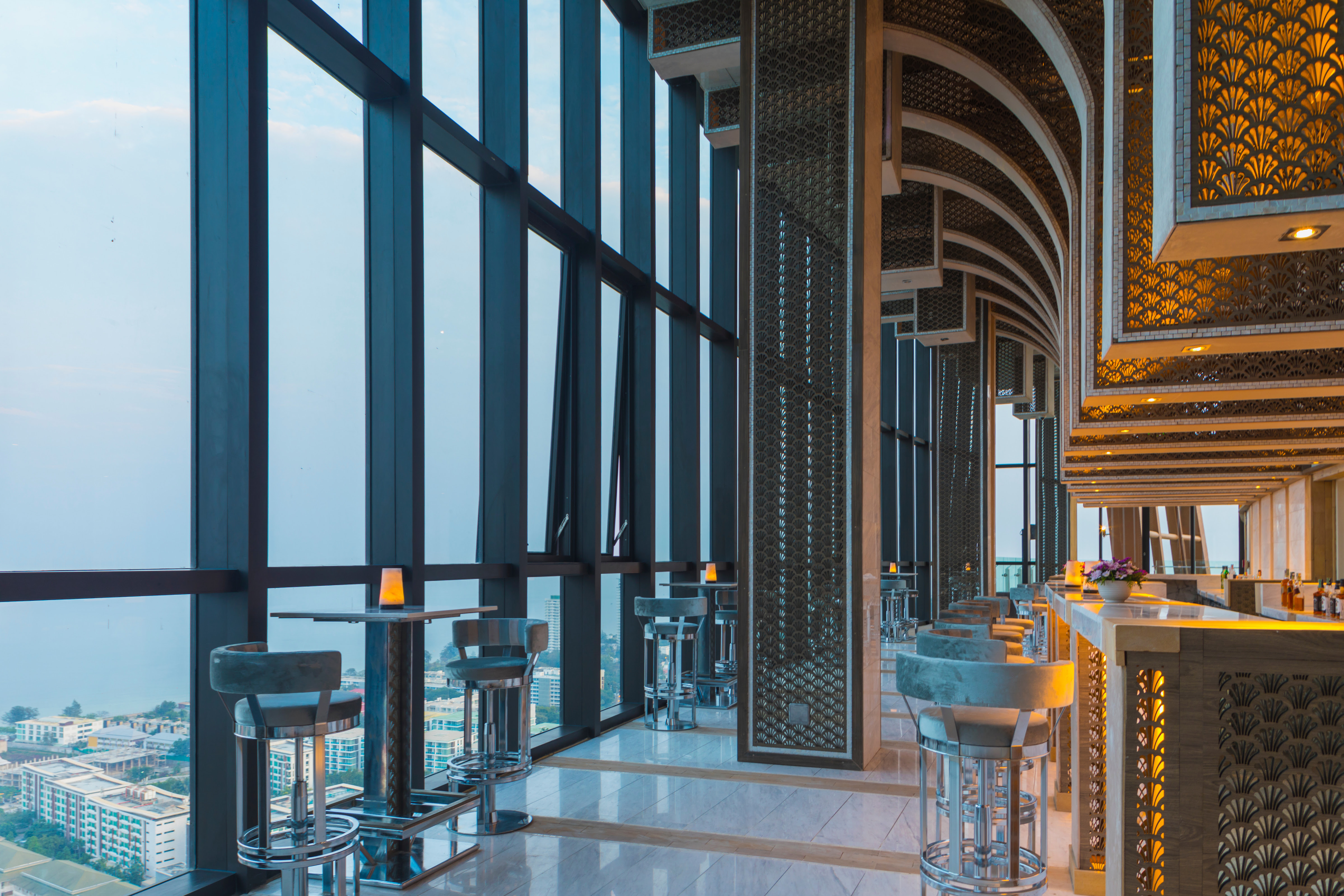 The ability of Holiday Inn Vana Nava Hua Hin to host large-scale events was perfectly demonstrated recently, when the hotel held its grand opening party. This occasion was attended by hundreds of guests, including many celebrities and VIPs, and featured performances by Thai icons Tata Young and Jenny Tienposuwan. The event was covered by more than 100 local and international media representatives and 10 TV channels.
"From a charming seaside town into a world-class international tourism destination"
"Holiday Inn Vana Nava Hua Hin is a truly special hotel that will add genuine value to Thailand's tourism industry," said Franck Rodriguez, the hotel's general manager. "With our extensive collection of facilities and unique location adjacent to Vana Nava Hua Hin Water Jungle, we appeal to all types of guest, including fun-loving couples and families.
The launch of a fully-integrated MICE facility on Thailand's Gulf coast will contribute to the transformation of Hua Hin from a charming seaside town into a world-class international tourism destination. It will also provide a significant boost to the Kingdom's entire tourism industry."